GLANE OF RHONE 2018
QUE DE SOUVENIRS ENCORE DANS CETTE SORTIE EN 2018 ....ENTRE UN FORT PARTAGE D'AMITIES ET DE POISSONS !!
LE RHONE EST NOTRE MOMENT POUR NOUS RETROUVER ENSEMBLE AVEC MON AMI PAT ET BIEN SUR MON AMI JEAN CLAUDE !!
UNE JOURNEE REMPLIE ENTRE TRAQUE,RIRES, ECHANGES, CASSE CROUTE,VENT ET SOLEIL.....GRAVEE AVEC UN BEAU POISSON POUR MOI ET DES SOUVENIRS PLEIN LA TETE !!! BREF,UN VRAI PARTAGE D'EMOTIONS ET DE PECHE AU SILURE ENTRE AMIS !!
LE TOUT AVEC DES PHOTOS ET UN TOUT NOUVEAU FILM POUR MOI A CETTE OCCAS AVEC GLANE OF RHONE 2018 !!
ALORS PLACE AUX PHOTOS ET AU FILM ET, EN 2019 GROSSE SORTIE DE PREVUE, TROP HATE !!!
ALORS VOILA,SUR TOUTES LES PHOTOS JE METTRAI JUSTE CELLE CI QUI RESUME BIEN LA JOIE IMMENSE DE FAIRE UN SILURE ET DE PARTAGER CE MOMENT ENTRE AMIS ET SURTOUT PROCHE DE JEAN CLAUDE !!!
POUR VOTRE PLUS GRAND PLAISIR, APPRECIEZ MON FILM OU TOUT EST BIEN EXPLICITE....
ALORS RDV EN 2019 EN JUILLET POUR UNE GROSSE PARTIE DE PECHE MAIS CHUT!!!! C'EST LA SURPRISE !!!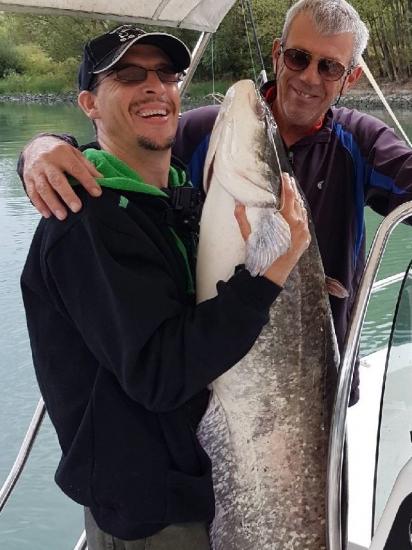 fred